Solution
Secure Remote Access
What is a Firewall?
A firewall is used to keep the internal network segment secure from intruders.
What does a Firewall do?
A firewall ensures that all packets coming into the internal network does not consist of malicious contents. This is done by inspecting each packet and decides, based on your rules, whether they should be allowed. It helps to prevent hackers break in and filter email viruses. To protect trusted networks from invasion, many firewalls are deployed at either the network level or on the PC.
Why do we need a Firewall in a business environment?
Every business nowadays relies on Internet to retrieve the latest information and establish a competitive advantage. Firewall helps business to protect their intangible assets, while monitoring Internet usage.
Secure Remote Access(VPN)
What is VPN?
Virtual Private Network (VPN) utilizes public internet to establish a secure private channel with another network. It is a technology combined with tunneling, encryption, authentication and access control. VPNs are widely used by providing site-to-site connections to branch offices and to allow mobile users to dial up their company LANs.
VPN's functions and advantages
Using a VPN client, users can access resources on their private network from anywhere, anytime via the Internet.
Encryption and decryption ensures that there is a secure communication path.
It also simplifies network management, allows control of resources and its sharing in the network.
Firewall and VPN solution

CISCO is the global leading security organization, and has over 50% marketing share in the field of router, switch and security device.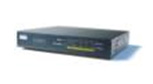 Cisco Series Firewall
The Cisco® 870 Series Integrated Services Routers extend the high-performance Cisco Integrated Services Router capabilities of running secure concurrent services, including firewall, VPNs, Wireless networking, Intrusion prevention system at broadband speeds to small offices.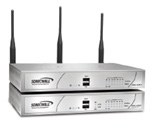 Sonicwall NSA Network Security Appliance
End-to-End Network Security Protection and Control. Simplify network security, remote access and wireless. The NSA 220 and 220 Wireless-N Series offers branch and distributed sites 600 Mbps network firewall, application and user control, and optional 802.11 dual-band wireless.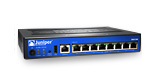 Juniper SRX
Branch SRX Series Services Gateways secure up to thousands of sites with options to efficiently support a range of performance, functionality, security, and budget requirements. All solutions can be centrally managed using Junos Space Security Director, and additional security services are easily added to existing SRX Series platforms for a cost-effective solution.
Please Contact Us if you have any enquiry about VPN.