Success Stories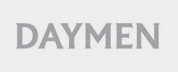 The DayMen Group
has enjoyed an exceptional reputation in the photographic and consumer electronics industry. DayMen, the innovative manufacturer and leading distributor of the Lowepro, JOBY and Acme Made brands. Especially for Lowepro, it is one of the market leader of camera bags production and capture 30% market share in the world. We are responsible for Daymen asia region IT support including Hong Kong, Shenzhen, Dongguan, Huizhou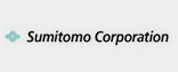 Sumitomo Corporation
is a conglomerate which conducts different types of businesses in about 65 countries and has approximately 140 offices throughout the world. The Group have about nearly 790 companies, major integrated trading company with around 72,000 employees. In Hong Kong office, it is around 100 staff, we follow the strict IT management policy given by Japanese headquarter. We provide IT support service for Hong Kong office.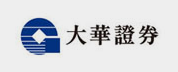 Grand Cathay Securities
is one of the Hong Kong's well-known securities service dealer providing securities brokerage services which includes trading securities and related financial products, bond trading and fund distribution in the international market. We provide email service and backup solutions through Microsoft Exchange online and coupled with our technical support to provide service for users in Hong Kong, Mainland China and Taiwan.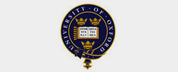 Oxford University
is the famous university in the world. We are responsible for the Hong Kong office IT support.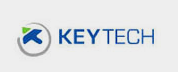 KeyTech
is construction consultants and Contractors Company. They participate in a number of large-scale projects in Hong Kong include AsiaWorld-Expo, Hong Kong Science and Technology Park, the Hong Kong International Airport and passenger inspection building & yard of Shenzhen-Hong Kong West Channel. We provide IT support for Hong Kong and ShenZhen Office.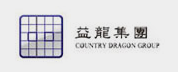 Country Dragon Group
specializes in metal ceiling industry, is to become one of the leading manufacturers in mainland. Their product no only sell in mainland and Hong Kong, but also Singapore, Malaysia, Japan, Taiwan, the Philippines, Australia and New Zealand. Many government agencies, airports, public transportation facilities, subway stations and shopping malls are used Dragon Group product. We are responsible for the IT support in Changping, Shenzhen, Hong Kong.
Greka is a global natural gas listed company. We are responsible for Hong Kong office IT support.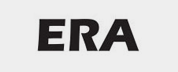 ERA
is a mining machine manufacturing listed company. We are responsible for the Hong Kong office IT support.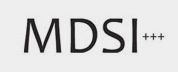 MDSI
provides lifestyle products focusing on design stationeries which unveil the quality and uniqueness of culture and history to customers. It is a subsidiary company of Designphil who is a design company specialized in both product design and commercial design, and MDS who is one of the company with the highest sales volume, supplying products from more than 400 stationery manufacturers to first-class retailers, department stores, and specialty stores nationwide in Japan. We provide IT support for their Hong Kong office and retail stores.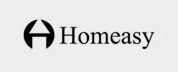 Homeasy Enterprise Limited
provide high grade stainless steel and high impact plastics plus qualified workmanship kitchenware products. We are responsible Hong Kong and Dongguan office IT service.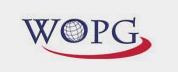 Wing On Professional Group
is founded by Mr Louis Leung. Mr.Leung was the one of the District Board Councilor in the first year, the sixth president of Distinguished Citizens Society International and current Executive Chairman in The Hong Kong Chinese Industry & Commerce Association. The Group has offices in Hong Kong, Taiwan and other places. We provide IT support service in Hong Kong, Shenzhen and Shanghai office.